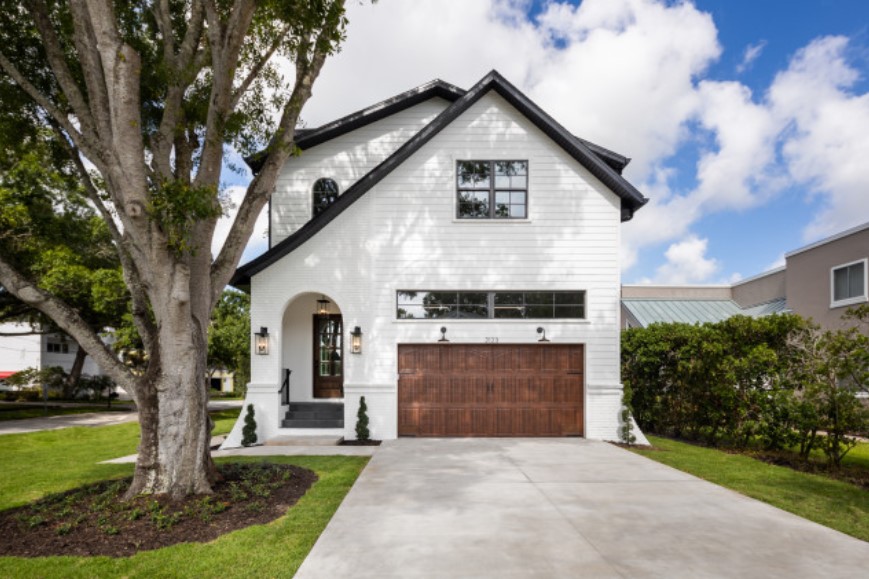 2023 is already here with us. And with it comes new routines, very exciting home improvement projects, and new resolutions.
As a homeowner, you're probably looking for home improvement ideas for this year. Some of the best home improvement ideas you can consider are:
1. Update the Roof
Roofs are among the important parts of a home. They come with a couple of benefits. That includes keeping the home protected from pests and improving the curb appeal.
With a lot to gain from updating your roofing, it is best to refurbish your roof. With the help of a roofing expert, you can easily achieve this.
2. Consider Installing Security Systems
Burglaries and break-ins are common property crimes. If you need simple ways to protect your home, installing security systems is a perfect choice.
There are a lot of benefits that come with installing security systems. These may include peace of mind and security itself.
For instance, cameras will effectively record and monitor suspicious activities around the house. But before you install and choose any security system, ensure you research well.
3. Carry out Bathroom Remodel
ROI (return on investment) for bathroom remodels are very high, averaging about 93%. This means that you will surely get your money back for every coin you spend on bathroom remodels.
So what can you do to achieve this?
Well, first, consider the features that can appeal to buyers in 2023. Afterward, get to know how to make your bathroom more efficient and functional.
4. Refinish or Install Hardwood Flooring
Hardwood flooring is a great investment. However, the National Association of Realtors has found that there is an increase in demand for homes with hardwood flooring installed.
And in terms of finances, the number speak for themselves. Installing or refinishing hardwood flooring will provide 120% ROI.
5. Opt for New Windows
Any home improvement project will leave a big mess. And there is a stage where things can be torn apart.
Although this stage may feel overwhelming, it will also be a perfect time to add another step to the project, as you have already made a mess.
For instance, you may opt to add new windows when installing new siding. Whether this is just switching existing frames or involves new additions, this can be a perfect time for the job.
Windows and siding go together to improve the general appearance of a home's exterior. They are well-connected, and replacing them will make your home feel new.
6. Opt for Gardening
Gardening will surely boost the curb appeal of your home. This aesthetic basically often hinges on the landscaping and shrubbery you see to frame the view.
Unfortunately, most people have a black thumb that doesn't help foliage become beautiful and healthy. Having a green thumb only comes with a low-overhead cost of some gloves, seeds, and trowels.
In a Nutshell!
There are a lot of factors, which influence the value of a property. So you must consult a professional realtor to offer you advice. With a piece of advice, you will choose the right home improvement projects that can guarantee ROI.
Related Posts