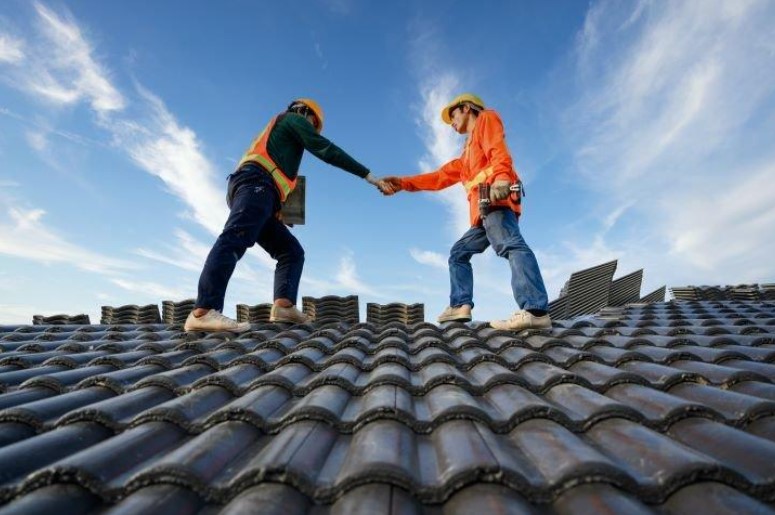 When it comes to protecting your home from extreme weather, one of the most critical factors to consider is the roof. A strong and sturdy roof can help withstand harsh conditions, including high winds, heavy rain, and extreme temperatures. However, with so many different roofing options available, it can be challenging to know which one is the best fit for your specific weather conditions.
Metal Roofing
For homes that are subject to extreme winter weather, metal roofing is an excellent choice. Metal roofs are resistant to snow and ice, so there is no need for standing water. Standing seam panels and rib panels make metal roofs among the most weather-resistant and resilient roofing systems available. A metal roof can last up to 60 years. Metal roofing also offers other benefits:
130 MPH wind rating (up to 150 MPH for certain types of metals)

Energy savings
Roof Materials That Are Resistant to Hurricane-Force Winds
Because of their hurricane-resistant roofs, many homes can withstand strong winds. Metal roofing is strong enough to withstand hurricane-force winds. Metal roofs can withstand wind speeds of 100 to 150 MPH. This is determined by the strength of the metal.
Metal roofing is more expensive than other materials. You also have the option of slate or asphalt shingles.
There are often regulations regarding roof repairs in states and cities that are located in hurricane-prone regions. This includes hurricane straps and other roof reinforcements in Florida. Old Time Roofing understands the requirements and follows them.
This post was written by Ted Williams! Ted is the owner of A Old Time Roofing which is the premier Clearwater Roofing Companies Contractor! Ted is a Master Elite Weather Stopper GAF Roofing Contractor, a double award winner of Best Steep-Slope Contractor from GAF and achiever of Master Elite Consumer Protection Excellence from GAF. He has been serving the Pinellas County area since 1978. Old Time Roofing has a tradition of quality workmanship, servicing residential and commercial properties.
Related Posts