Would you like your house to have an ecological lighting and low consumption? Do you think there are alternatives to make better use of our resources? You are right, we currently have many possibilities at hand to consume less energy and have good lighting.
We tell you some alternatives to have an ecological lighting in your home and a series of tricks to reduce expenses and save month by month.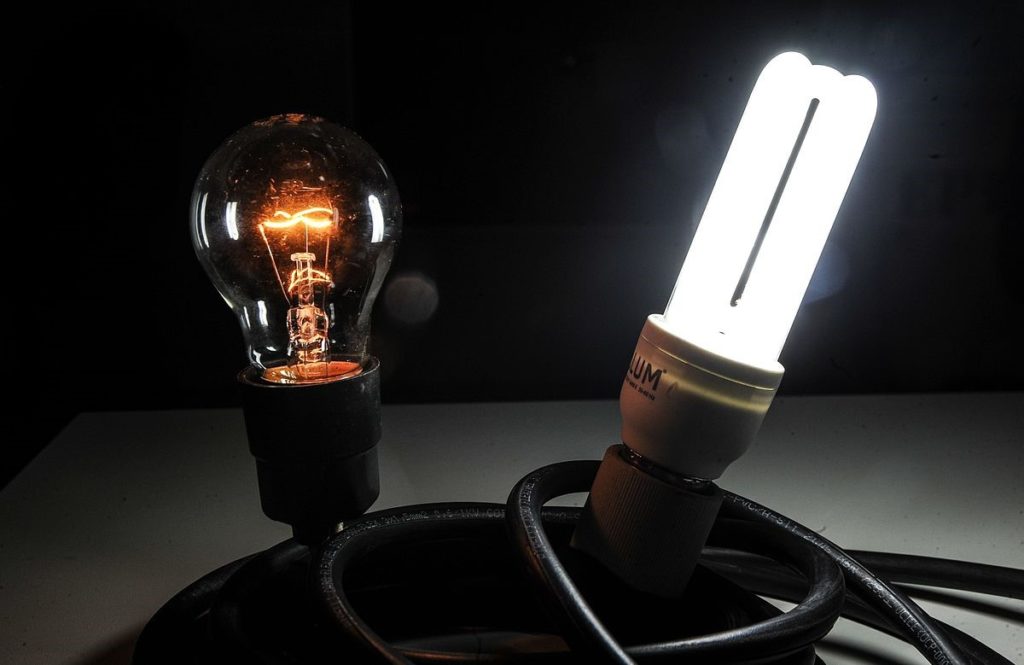 1. How do LED lights work?
LED lights are the main current alternative to this responsible and ecological consumption. The LED lighting system is much more efficient and environmentally friendly than the one commonly used. Starting from the material that is manufactured to the way in which light is produced. This type of lighting is formed by diodes that emit light when the current circulates in them. It does not require gases, filaments and does not generate heat.
It is known that an incandescent bulb spends 80% of energy producing heat, the rest is used to generate light, totally unlike LED lights.
Another advantage of LEDs is that they have a lifespan 20 times greater than those of incandescent bulbs. In addition to contributing to the reduction of light pollution.
Another fact is that recyclable materials are used for their production and do not contain mercury. They are safe, can be found in a wide range of colors that are closer to the tones of natural light and are highly resistant. They turn on instantly and you do not have to wait until they finish heating to have good lighting.
LED bulbs do not tend to be too far from the prices of the common ones. Depending on the model, we can find prices from $ 1.70 to more complex models of $ 17. But the common LED bulb has prices very similar to the usual light bulbs.
2. How does the Solatube system work?
This current system captures light through a dome in the ceiling that will move natural light inwards through a reflective lens system. Its installation is simple and has a high performance without the need for electricity.
We also have a guarantee that there will be no loss of heat, or cold inputs. This system has good insulation and can also reach a distance of 12 meters. So we can reach even several plants.
It does not require maintenance and its installation is very fast. It transmits almost all the collected light, its reflectivity is 99%. Filters ultraviolet rays and is waterproof.
It also has benefits for the mood, having a natural light coming from the sun.
Solatube will have a price close to $ 334. It is a specific product and a little exclusive, hence its price can be between $ 227 and $ 567, depending on the model and installation.
3. What tips to follow to save on lighting?
The cost of electricity represents more than 20% of the monthly expenses of a house. That is why following certain steps and advice will make our consumption much lower. In addition to saving energy and having a more responsible use, the change will be reflected in the monthly invoices. Attentive to these tips, it is possible that they come to you well in your day to day.
> Try to make the most of sunlight.
> When you leave a room, you have turn off the light.
> Avoid indirect lights that are not useful.
> Change the usual lights of your home for other LEDs, or failing that for low consumption ones.
> It uses fluorescent tubes, its consumption is lower than that of ordinary bulbs.
> Try to keep your LEDs and bulbs clean.
As you see there are options and alternatives to make your home a space with ecological and even natural lighting. Meditate on it and if you have it clear, contact the best professional for electricity and ecological lighting your home. Install an ecological Lighting Stores Australia and enjoy its benefits. And if you want to learn more about electricity savings, read this post about tricks to save electricity at home.
Related Posts