Are you planning to create a dreamlike a kitchen in your house? Well, as we all know, the décor of your house is nothing but the extension of your personality. So, when you are thinking of decking up the kitchen in a new theme, it is necessary to weigh all your options so that the kitchen décor can reflect the kind of person you are. So, when you are thinking of adding your own personal traits in the kitchen, you can get some really creative options. For example, if you are a modern person with an extremely minimalistic outlook, you can easily think of having a kitchen that will be pristine white décor. On the other hand, a white kitchen can be your option too if you are looking for a kitchen that is traditional as well as warm.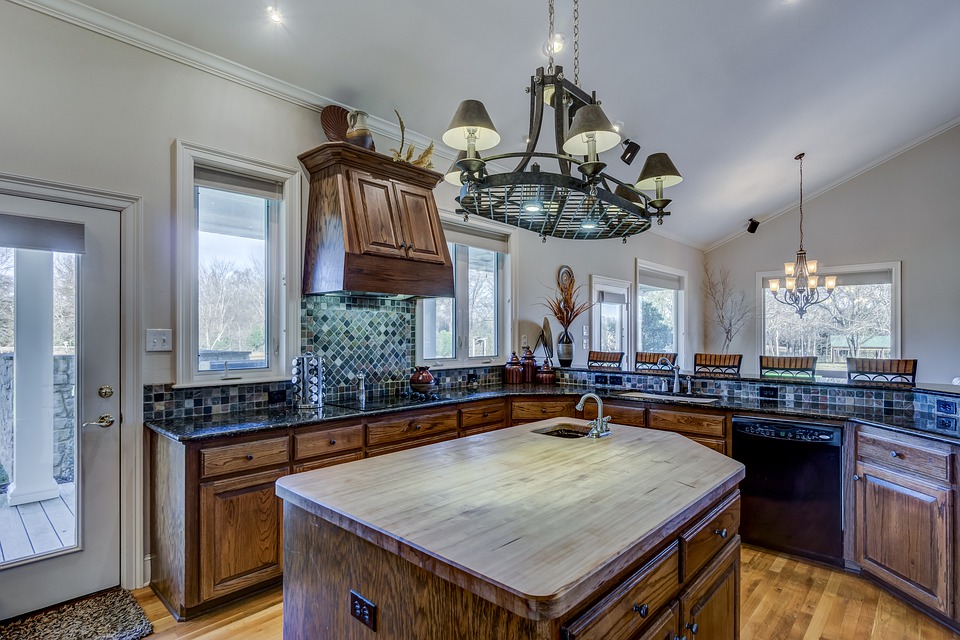 When I talk to my clients about different options for kitchen and tell them to go for white kitchen décor, they often think that it will look monotonous in the kitchen and as a result, they completely avoid this idea. However, if you are thinking of getting white décor for your kitchen, it is necessary that you think of the following ways so that the kitchen looks stunning. Read on to get inspired.
A Busy Beige Décor
One of the most convenient ways to break the monotony is decking up your kitchen in beige décor. It is necessary that you think of making the kitchen décor look busy. Beige backsplash, countertop or wall will create an amazing aesthetic appeal. When it comes to beige, there are plenty of different shades of this color available in the market. Play with the darkness of the shade and add them in the décor. It will add an earthy tone in the décor and will make it look like a million bucks.
Warm Contrast with Bright White
If you are designing a traditional kitchen, it is white kitchen cabinets can be your best friend. Team them up with cherry color or wooden texture so that you can think of creating a kitchen that will be extremely beautiful and will also exude the warm welcoming feeling. A natural contrast is a very good opportunity for a small kitchen design as it conveniently diverts the attention from the flaws of the kitchen décor. So, when you are thinking of creating a traditional kitchen with its functionality intact, then this theme can work like wonder.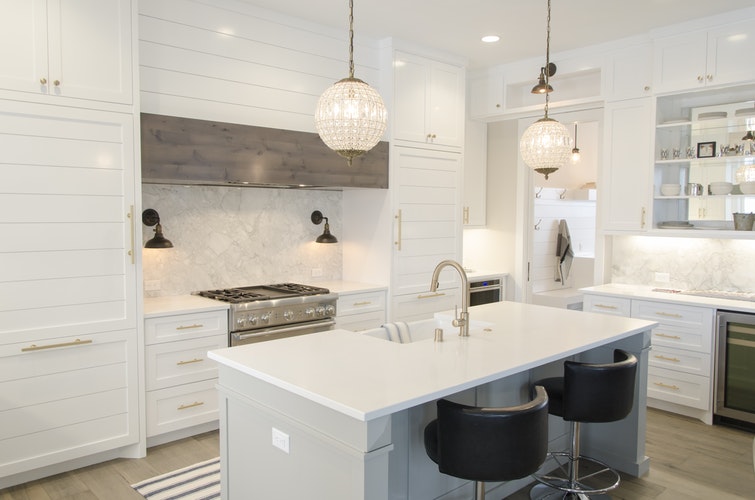 Stark Contrast with Black Shine
When it comes to a white kitchen and its contrast, what color does come in your mind? Well, for creating a stark contrast, it is necessary that you think of incorporating black shine in the kitchen. How? It is all about the perfect juxtaposition of colors. Use black colored kitchen appliances for your white kitchen and black countertop which will add the much-needed shine in the kitchen décor while adding a touch of modern elegance in otherwise pale design.
Cozy Nook for a White Kitchen
Now, let's talk about the cozy small kitchen that will be perfect for a small American home inspired by the country style décor. Yes, in such a kitchen, neither you need a lot of other colors nor eye-catching contrast. All you have to do is using white color everywhere in different shades. Along with that, installing vintage kitchen cabinets in white in your kitchen can be a great idea. The vintage design will add the right touch of depth and character in the décor, making your dream kitchen exactly how you are.
So, now as you know about these ways to create a dream white kitchen, what are you waiting for? Implement these ideas in your design and you will be able to create a kitchen that will give any designer a run for their money.
Related Posts